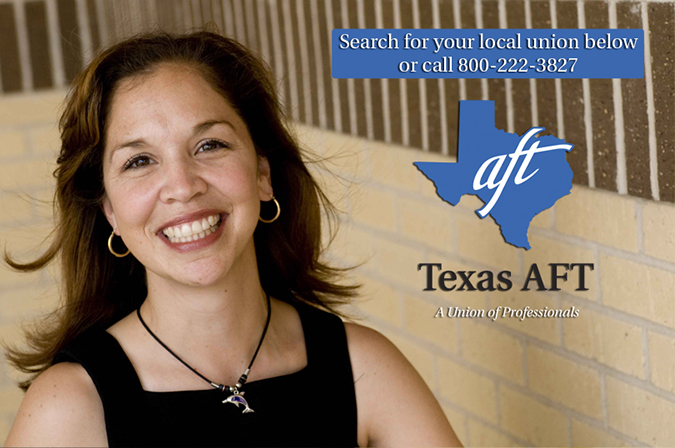 To join Texas AFT ...
1) Check the list below to see if your district has a local affiliate. If so, you will join the local organization and will automatically be a member of the Texas AFT statewide organization.
2) If you do not have a local office for your district, you will be joining the Texas AFT Associate Member Program. (Also be sure to learn more about the option to join the Committee on Political Education--COPE II) Your options to join are....
Note: Our online system for joining is temporarily down for maintenance. Please downlaod and application or call our office.
 
Call us today toll free at 1-800-252-9350
Not sure what to do? Just give us a call toll free at 800-222-3827.
List of Local Unions and Organizing Committees