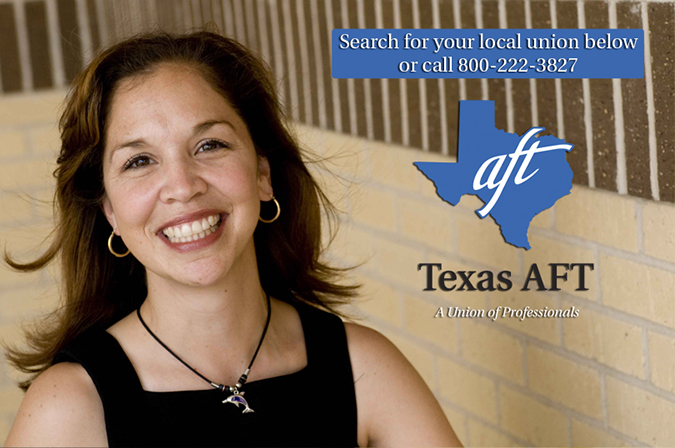 To join Texas AFT ...
1) Click on the pop-down menu below to see if your district has a local affiliate. If so, you will join the local organization and will automatically be a member of the Texas AFT statewide organization.
2) If you do not have a local office for your district, you will be joining the Texas AFT Associate Member Program. Your options to join are....
Call us today toll free at 1-800-252-9350
Not sure what to do? Just give us a call toll free at 800-222-3827.